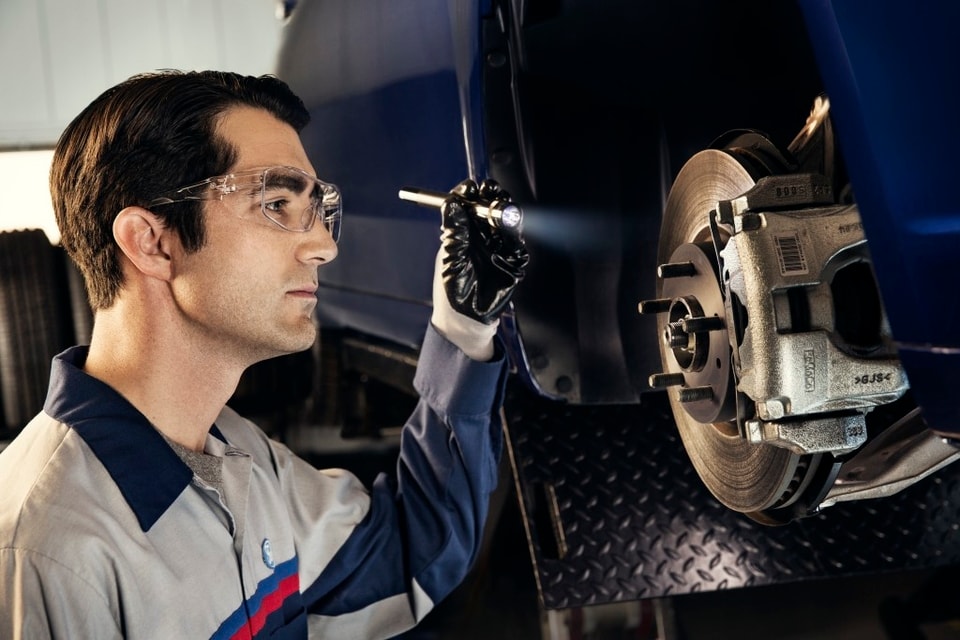 Winter is On Its Way
When it comes to getting your vehicle ready for winters here in Indiana, the team at Ben Davis Ford is the place you can trust. Our expert service center has the factory-trained technicians that know each and every Ford inside and out. This means that when it comes time to get your Ford car, truck, or SUV ready for the harsh winters of Fort Wayne, you can worry about one less thing when you service with us.

Winter Service Tips
Check Your Battery
During the cold winter months, your battery might lose power, especially if you've had to jump start your car. We can test your battery's charge level and health to ensure that you have the right battery to get you through the winter without having to worry about slow starts or needing a jump. We can help you find the right battery with the right power that you need, today.
Check the Heating System
If there's one thing that's just as annoying as a dead battery, it's having a heating system that doesn't work or takes forever to warm up. You don't want to have to sit and let your car run for an hour in the morning just to get it warm. We can ensure that your entire air system is running like it should to ensure that you have the heating that you need for life in the Fort Wayne area.
Change Your Tires
Having the right set of tires can make the difference between safer driving this winter, and risking an accident with improper tires. Even if you have four or all-wheel drive on your vehicle, having the right set of winter tires will make all the difference. Winter-rated tires are designed to stay softer even during freezing temperatures, ensuring that you have more grip and traction even on icy or slick conditions. Your all-season tires get stiffer during cold temps so you'll slip and slide more, even with all-wheel drive.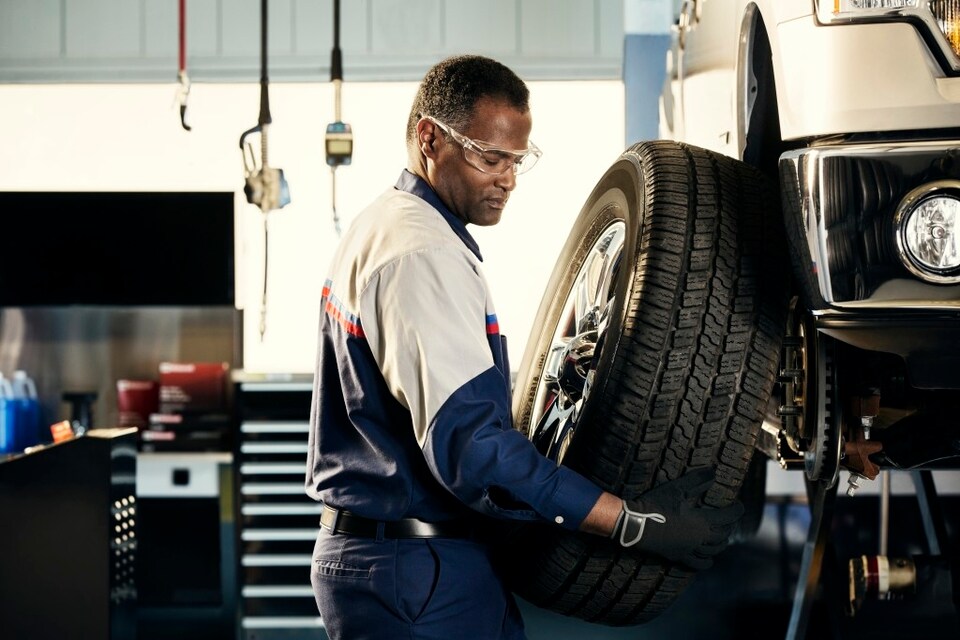 ?
Schedule Your Appointment
We'll make it easy for you to schedule your appointment here with Ben Davis Ford. We want to ensure that you get ready for winter ahead of time so you can worry less once the snow starts to fall. You can easily schedule your appointment with us online, by phone, or just drop in and see us to talk with one of our service center representatives. You can put your trust in our technicians because they know each Ford vehicle inside and out, and they use only the best genuine OEM parts.
Unlike many other garages around town, we use only genuine Ford parts when we work on your vehicle. This means that you don't have to worry about us using low-quality parts that aren't made to fit your Ford car, truck, or SUV. We can save you money on the services you need when you're getting ready for winter with our exclusive specials and offers we have on now.
Don't wait to schedule your winter service appointment with us! We'll make sure that your vehicle runs just like it should, for longer.