A BIG PART OF THE BIG PICTURE

With gas, hybrid, and plug-in hybrid powertrain options, the 2020 Fusion is where technology, style and responsible driving meet. Hybrid and plug-in hybrid options can help improve your vehicle's efficiency and total driving range.* In all-electric mode, the plug-in hybrid can even reduce CO2 emissions, helping leave a smaller footprint. From our home town of Auburn, IN all the way to China, Ben Davis Ford wants to help make a difference.

THIS CAR HAS RANGE

From the chrome-surround grille to the upgraded LED taillamps, the 2020 Fusion Titanium makes a statement at first glance thanks to its stylish exterior details. On the inside, this refined design comes packed with experience-driven amenities like heated and cooled front seats, a power moonroof and a 12-speaker Audio System from Sony® . The Titanium trim is also available on all powertrains, so you have the option to choose between gas, hybrid and plug-in hybrid. With three powertrain options, your Fusion Titanium is capable of an eco-conscious drive and an EPA-estimated range of 610 miles.  With a full range like that you could drive all the way from Fort Wayne, IN all the way to the Atlantic Ocean!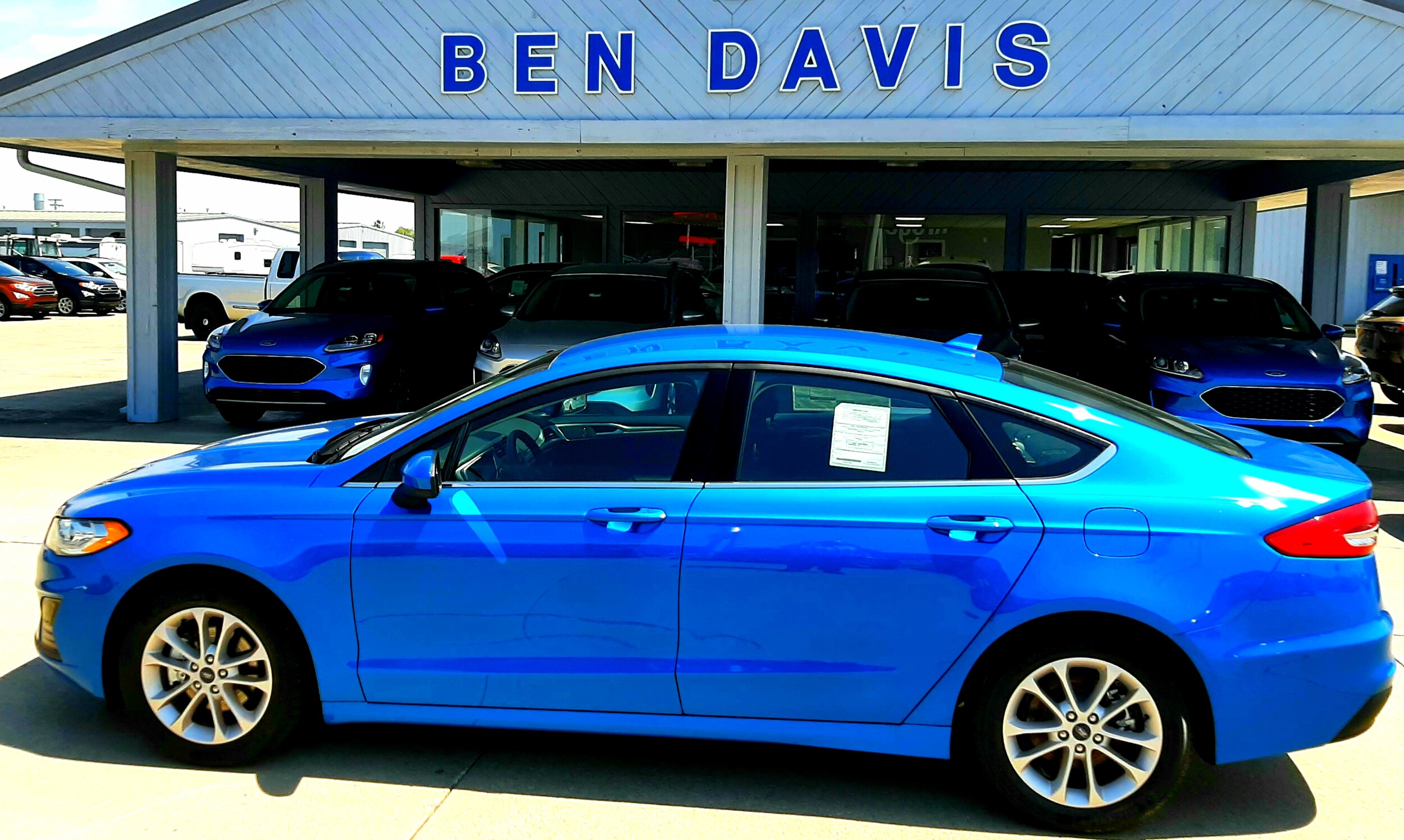 WOULD YOU LIKE TO KNOW MORE?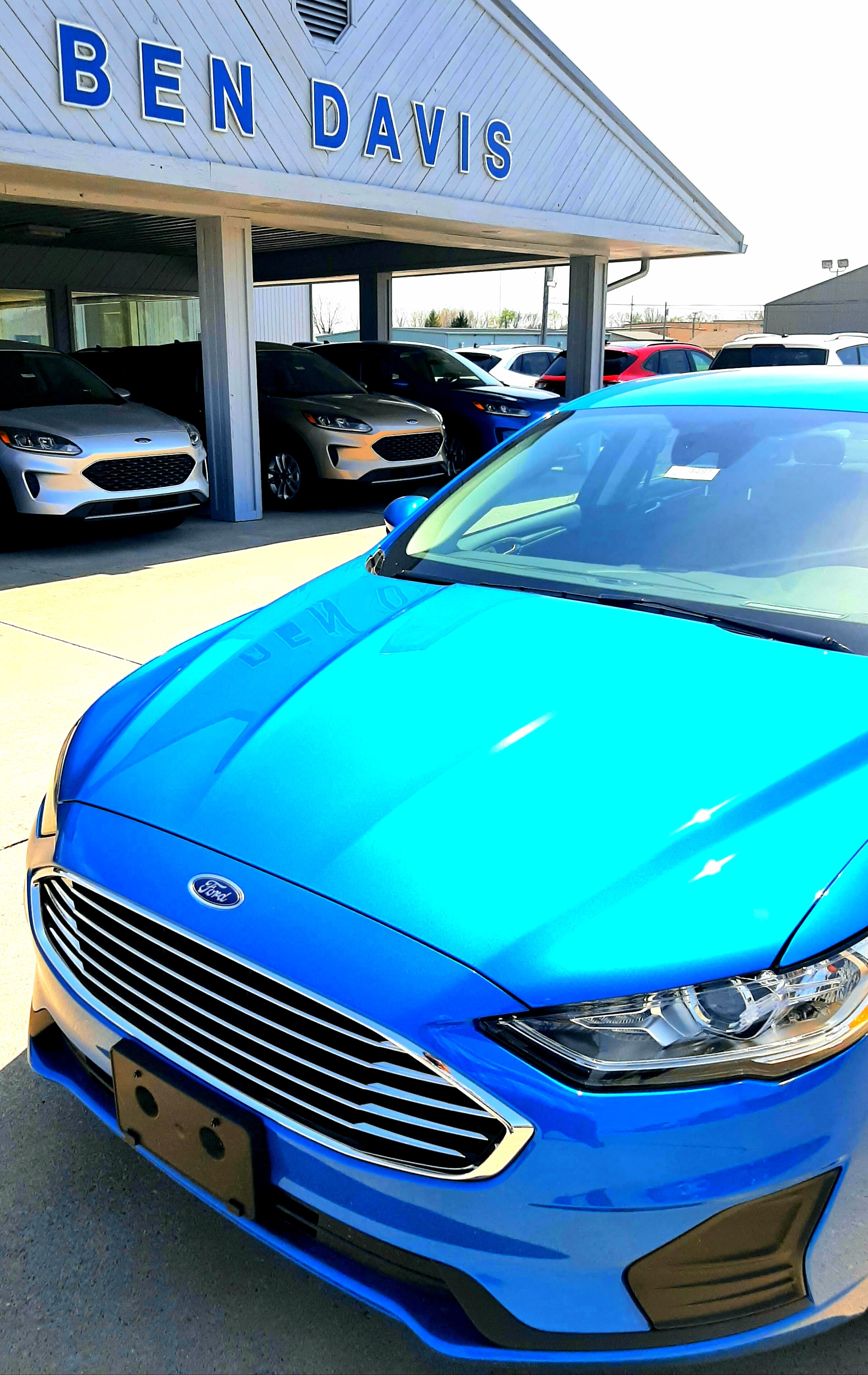 POWER IN THE POWERTRAIN

If variety is the spice of life, the Ford Fusion is practically running its own carnival. Counting its electrified variants, there are five different powertrains available for the 2020 Fusion. Its base engine is a 2.5-liter I4 that makes 175 horsepower and 175 pound-feet of torque. All Fusions mate their engines to six-speed automatic transmissions, with more powerful engines offering manual gear selection, as well as engine stop-start tech.
The mid-range gas engine, a 1.5-liter turbocharged I4, bumps output up to 181 hp and 185 lb-ft, but if you're really angling for something sprightly, there's a 2.0-liter turbocharged I4 that makes 245 hp and 275 lb-ft, and it's available on multiple trims. Front-wheel drive is standard, but the 2.0-liter engine can also pick up all-wheel drive.