The Basics of Leasing
The main difference between leasing a car and taking a loan out to buy a car is the length of the contract.  When you purchase a vehicle with a loan you will end up with more debt over a longer period of time.  However, when the contract is complete you will own the vehicle.  With a lease you will have a shorter contract with smaller payments, but at the end, you will either need to return the vehicle or purchase it outright, for a price that was determined in the original lease agreement.
Advantages To Leasing
LOWER Payments
Newest Technology
Worry-Free Maintenance
Reduced Financial Responsibility
No Negative Equity

Lower Payments
One of the best aspects of leasing a vehicle, over purchasing the vehicle, is the payment.  Because you are only paying for the portion of the car you intend to use, the payments are always lower than the cost of purchasing the entire car.  Whenever you come in to see us at Ben Davis Ford in Auburn, IN, we will be happy to show you both figures.  That way you can see the difference in savings for yourself!
Newest Technology
When you lease a vehicle you will typically choose between: 24 months, 36 months, and 48 months.  The typical car loan is 72 months.  Obviously, if you are getting in a new car every 2-3 years compared to one ever 6 years, you will get to enjoy the newest technology sooner.  Everyone enjoys the newest gadgets and safety equipment.  If you are going to be making an auto payment, you might as well be paying for the best!
Worry-Free Maintenance
No one wants to worry about their car breaking down and what it will cost to fix it.  One of the largest benefits to getting a new car, is the new car warranty.  However, when you buy a car, after a few years the warranty expires and you are expected to cover the costs of repairs.  The average car owner spends $1200 a year on maintenance on their vehicle.  That may not be every year, but sometimes that bill may be multiple thousands of dollars.  That is the same as increasing your monthly car payment by $100 per month after your warranty expires!  However, when you lease, you do not have to worry about the maintenance.  The average lease length is 36 months and the warranty on new Chevrolet and Buick models is 36 months or 36,000 miles.  Which means your vehicle should be under factory warranty for the entire time you drive it!
Reduced Financial Responsibility
There are a couple of financial aspects of leasing that are designed in your favor.  First, the bank assumes the risk of depreciation.  If your car is no longer worth the original agreed upon price upon returning your lease, you do not owe any additional money and are you are under no obligation to purchase.  Additionally, all leases include gap insurance.  This protects you from being financially responsible if the car is totaled in an accident during the term of your lease.
No Negative Equity
The average person has $3,000 to $5,000 of negative equity when they trade their car in because they usually want to trade before the term of their loan has expired.  When you choose to lease you will naturally trade in your vehicle faster, and you will not have any negative equity.  This means a cheaper payment.  In fact, Ford often offers additional incentives specifically for those who are currently leasing with them.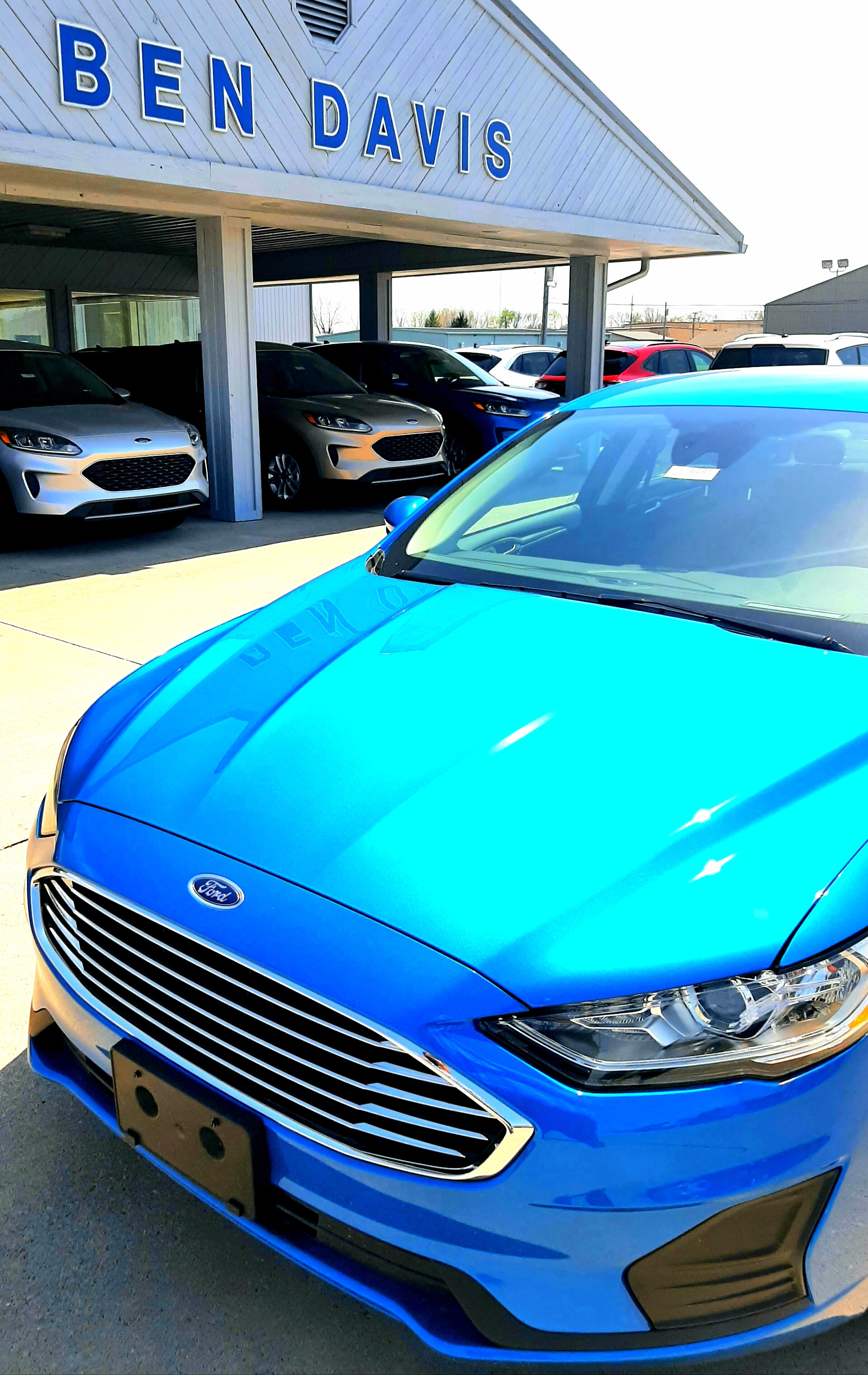 How To Lease A Vehicle
Choose the new car, truck, or SUV that you want to drive.
Decide on the length of your lease: 24 months, 36 months, or 48 months.
Calculate how many miles you drive per year: 10k, 12k, or 15k
Contact us today and let us help you drive off in the new car of your dreams!

Hours
Monday

8:30am-6pm

Tuesday

8:30am-6pm

Wednesday

8:30am-6pm

Thursday

8:30am-6pm

Friday

8:30am-6pm

Saturday

8:30am-5pm

Sunday

Closed