THE FORD F-150 vs ALL THE REST

If you are considering getting a truck, you owe it to yourself to drive the best truck in the world.  There is a reason the at the Ford F-150 has been voted the best truck for 43 years running.  Just in case you want to see it for yourself, here you can see how the F-150 compares with the rest.  Once you are convinced, come see us at
Ben Davis Ford
in Auburn, IN!
2020 GMC SIERRA vs 2020 FORD F-150


If you're looking for a reliable full-size pickup truck that's as comfortable as it is capable, then options like the Ford F-150 and GMC Sierra are bound to draw your attention. Both of these popular trucks feature an extensive range of features designed to keep you comfortable and help manage your to-do list. Whether you are hauling furniture to a friend's house in Warsaw or you are just going fishing up at Lake Michigan, you want the best possible truck for the job.

Between the two, the F-150 remains the more popular option, and that's for good reason. The secret behind the Ford F-150's best-selling status is in its mix options. With seven trim levels, six engines, three cab styles, three bed lengths and a variety of appearance packages to go with it, there's a F-150 configuration out there for just about everyone.

2020 CHEVROLET SILVERADO 1500 vs 2020 FORD F-150


Ford's long roster of potent engines unlocks best-in-class ratings for payload and horsepower. Buckle in, because there's a lot to sort through! The 2020 Ford F-150 starts with a standard 3.3L Ti-VCT V6 and five other available gas engines:
3.3L Ti-VCT V6: 290 hp, 265 lb-ft
2.7L EcoBoost V6: 325 hp, 400 lb-ft
3.5L EcoBoost V6: 375 hp, 470 lb-ft
5.0L TI-VCT V8: 395 hp, 400 lb-ft
High-Output 3.5L EcoBoost V6: 450 hp, 510 lb-ft
Chevy owners also enjoy some variety, choosing between the Silverado's base V6 or one of four available gas engines.
2.3L EcoTec3 V6: 285 hp, 305 lb-ft
2.7L I4 Turbo: 310 hp, 348 lb-ft
5.3L EcoTec3 V8: 355 hp, 383 lb-ft
6.2L EcoTec3 V8: 420 hp, 460 lb-ft
The specs show the Ford F-150 in the lead for raw power, and the Blue Oval shows no sign of letting off the gas. Ford also scores a stark advantage in fuel economy with EPA estimates reaching up to 22 mpg city, 30 mpg highway. At its very best, the Silverado manages up to 20 mpg city, 23 mpg highway.
2020 RAM 1500 vs 2020 FORD F-150


The first engine to make an appearance on the 2020 Ram 1500 is a 3.6-liter V6 rated for 305 horsepower, 269 lb-ft of torque and 7,730 lbs. max towing. Two other engines are available, including a 5.7-liter V8 and a 3.0-liter Diesel V6.
The 2020 Ford F-150 is more likely to have just what you're looking for with six engines available. The base model starts with a 3.3-liter V6 rated for 290 horsepower, 265 lb-ft of torque and 7,700 lbs. max towing. The F-150 lineup also offers a 2.7-liter turbocharged V6, 5.0-liter V8, 3.5-liter turbocharged V6, High Output 3.5-liter turbocharged V6 and the 3.0-liter diesel V6.
The 2020 Ram 1500 maxes out with a respectable maximum towing capacity of 12,750 lbs. and 2,320 lbs. max payload, but Ford goes beyond. The 2020 Ford F-150 comes out ahead with up to 13,200 lbs. max towing and 3,270 lbs. max payload.  If you need to take a load of scrap metal over to Metal X or you just need mulch from Home Depot, the F-150 has the power to do the job.

2020 TOYOTA TUNDRA vs 2020 FORD F-150


When it comes down to it, the 2020 Ford F-150 comes better suited to meet the tall demands of Georgia's most hardworking citizens when compared to the 2020 Toyota Tundra. That's because the F-150 can handle the toughest loads with a conventional tow rating of up to 13,200 lbs. And trailering has never been easier than with the Ford truck's roster of smart towing features like Pro Trailer Backup Assist™, dynamic hitch assist and blind spot monitoring with trailer coverage
Both trucks offer plenty of space with different cab sizes available, but the Ford SuperCrew is the one to get if you're looking for lots of rear legroom. The Ford truck also packs some added niceties not found in the Toyota, like an available heated steering wheel, heated rear seats and massaging front seats. Because of this vast selection of trim levels, configurations and add-ons, the F-150 is a truck tailored to you.
COME AND DRIVE THE DIFFERENCE

Both trucks feature a selection of potent engines, but not all powertrains are created equal. The 2020 Ford F-150 beats the 2020 GMC Sierra for standard horsepower. The Ford F-150 engine line is also more athletic from the top of the range, reaching its most powerful state with a 3.5-liter turbo V6 rated for 450 horsepower and 510 lb-ft of torque. The GMC Sierra reaches its peak output with a 6.2-liter V8 rated for 420 horsepower and 460 lb-ft of torque.
The Ford truck is also faster on the gas, launching to 60 mph from a dead stop in as little as 5.2 seconds. The GMC Sierra does it in 6 seconds. And with its 13,200-lb. max towing capacity, there's no topping the F-150 for capability.  From boats to campers, the F-150 has the power to pull it.

Ford and Chevy regularly top the sales charts in Auburn and Fort Wayne thanks to their groundbreaking performance in the light-duty truck segment. As the iconic feud continues, the Silverado fights to claim the best-selling title from the F-150.

From the driver's seat, both entries offer a functional layout with quality materials and plenty of available amenities to suit up your pickup to your tastes. Still, we can't help but feel that Chevy missed the mark somewhere in the recent redesign. Even the costliest Silverado trim levels are dominated by hard plastic. If a truly lavish cabin is in your line of sight, the F-150 offers more pleasing levels of luxury. If you want everyone from Columbia City, IN to Bryan, OH staring at your new truck as you drive by, the best looking ride is the F-150 all the way!

The full-size pickup has become somewhat of a symbol of American-grade grit and dependability. The segment continues as the largest in the U.S. market with Ford and Ram ranking among the best-selling product lines. The esteemed Ford F-150 has long held tight to the claim of segment leader, but the recent redesign of the Ram 1500 has given it a good starting block to sprint from.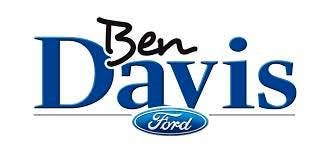 America's best-selling truck, the Ford F-150 has sat at the top of sales charts for more than four decades. With that kind of grip on the market, does a rival like the Toyota Tundra pose any threat? When you tally up the score, one of these full-size trucks comes out on top. And as far as competitions go, this one really isn't a close one. At least in Kendallville and Waterloo, the F-150 beats the Tundra every time!

When it comes to engine power, the 2020 Ford F-150 comes ready to meet your specific needs with its selection of five gas engines, plus a ground-shaking Power Stroke turbodiesel. Standard on every 2020 Toyota Tundra is a 5.7-liter V8. Check out the table below for more details on what each truck line can provide.
Hours
Monday

8:30 AM - 6:00 PM

Tuesday

8:30 AM - 6:00 PM

Wednesday

8:30 AM - 6:00 PM

Thursday

8:30 AM - 6:00 PM

Friday

8:30 AM - 6:00 PM

Saturday

8:30 AM - 5:00 PM

Sunday

Closed